Lincoln Accelerates Brand Transformation
Lincoln will debut its first global fully electric vehicle next year, the first step toward electrifying its entire portfolio of vehicles by the end of the decade. The new electric vehicle will debut as the brand celebrates its 100th anniversary next year and accelerates growth in North America and China.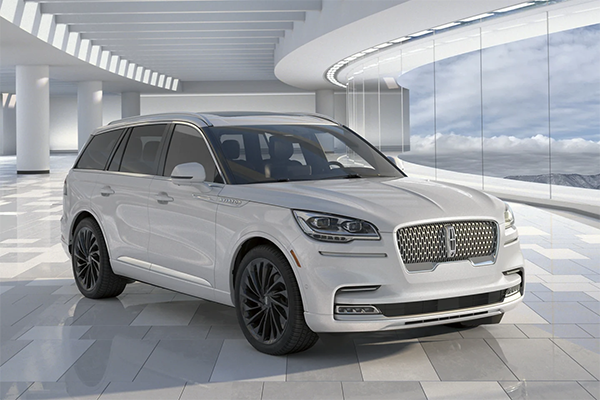 Lincoln, on your terms
---
By the end of this year, the Lincoln Way, a collection of personalized services and benefits, will offer custom, on-demand retail experiences in China, as well as a modern, progressive new American luxury facility design and new retail format pilots. Leveraging China's best practices for a digital, always-on approach, the Lincoln Way in North America will play an important role in helping to advance connected services.
Lincoln continues to pilot new offerings recognizing that time is luxury. The brand is testing a mobile fuel and vehicle spa subscription-based service in Houston, leveraging real-time data through the vehicle's connected features to proactively remind clients if their Lincoln requires fuel or routine maintenance. The service also offers the convenience of vehicle detailing from anywhere.
Always-on and connected
---
Lincoln vehicles will introduce next-generation technology that helps the brand create always-on relationships with clients, offering more connected vehicle experiences through a new tech stack. The Lincoln Intelligence System, a cloud-based platform for integrating electrical, power distribution, computing systems in connected vehicles, enables a software-first approach to update performance without changing hardware - ultimately allowing a Lincoln vehicle to get better over time.
Continuous quality improvements, plus new features and capability updates for SYNC® 4-enabled vehicles will be rolled out through the Lincoln Enhance platform via over-the-air software updates. This summer, 2021 Lincoln Nautilus clients will receive their first software updates, including enhancements to their navigation system, Apple CarPlay and digital owner's manual. A powerful new update to the hands-free digital assistant Alexa arrives this fall, bringing the seamless operations that clients have come to expect with their personal and home devices.
Soon, the brand will build on its comprehensive suite of advanced driver-assist features with the introduction of Lincoln ActiveGlide hands-free highway driving technology. Using advanced camera, radar and driver monitoring technologies, Lincoln ActiveGlide will allow a driver to operate hands-free on prequalified sections of divided highways called Hands-Free Blue Zones.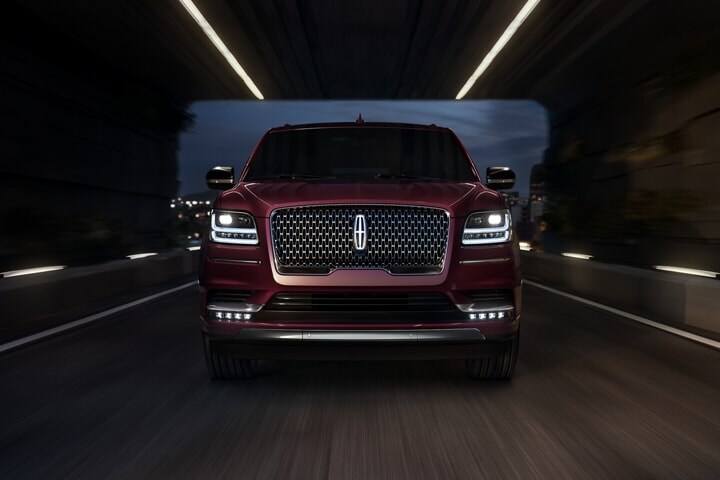 Evolution of Quiet Flight
---
Evolving the brand's signature design and drive experience with maximized comfort for all, Lincoln's unique electrified vision is a true representation of its Quiet Flight DNA. The debut of the Lincoln Zephyr Reflection concept at Auto Shanghai earlier this year hints to the brand's future design philosophy and signature features it will offer.
Evolving Lincoln's design, the fully electric Lincoln will deliver a more spacious interior that creates the ultimate expression of the Lincoln sanctuary. On approach, the exterior presents a striking, modern aesthetic, while the iconic Lincoln star evolves to meet an electrified future. Thoughtful details inside create a truly rejuvenating space for all, with clever storage solutions and minimalistic panels, while a larger, expansive panoramic vista roof enhances natural light and provides a more open, airy feel throughout.
With a coast-to-coast display that offers a sweeping view of the horizon, Lincoln's new digital design language - Constellation - includes exclusive themes showcasing the night sky. Clients can choose the theme that best reflects their current mood.
The Lincoln Way
It's more than a Lincoln. It's your Lincoln. To make it something special and unique to you, we offer a number of services and benefits to preserve one of life's greatest luxuries- your time.